家庭簡介(Introduction to my family)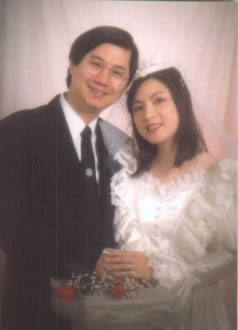 Midi: You are my hidding place
家庭概況:
我在家中排行第二。我有一位長兄,二位妹妹。
他們全是已婚。我的雙親已退休。
以下是在港的全家合照: (不見了誰? 當然是攝影師 --- 我) 在右邊那張相片是我最細的妹妹的家庭。
I am the second son of my parent's family. I have an elder brother and two younger sisters. All of them are married.
My parent has retired.
The following is a photo of my whole family in Hong Kong. Only one is missing ...Of course, the photographer -- me. The right photo is the family of my sister (Connie: Her youngest daughter is not in this photo.)
母會(Affiliated Church):
香港宣教會 恩錫堂 (Hong Kong Evangelical Zion Church)
2320 8703 (教會) 地址:慈雲山鳳凰新村翠鳳街五號地下
---
[OMS國際宣教協會創辦的教會(現已本地化);
差會的創辦人考門夫人(Mrs. Charles E. Cowman)為<<荒漠甘泉>>作者。]
差會是有衛斯理宗的傳統. The missionary socieyt is related to the Wesleyan traditions.